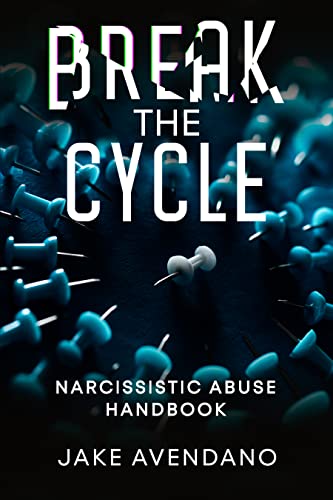 03/29/2023
Have you ever felt devalued, shamed, or invalidated by someone you thought you could trust?


It could be your partner. A parent. Someone you work with and see every day, like a coworker or even your boss. Regardless of how your relationship started or how long you've known each other, all relationships are susceptible to obstacles, inequalities, and conflict. But how do you know when a pattern of behavior crosses the line and slips into abuse?

No one ever expects their loved ones to turn out to be narcissists. But with time, you'll feel the burden of carrying all the emotional load on your back. They can't take criticism. They're never wrong. Your needs are less than theirs; they knew you'd understand; they had a good reason, blah, blah, blah. It's only after you escape a relationship with a narcissist that it hits you — I should have known. I shouldn't have let them walk all over me. That's why everyone was telling me to leave!

Here's the problem. What happens if you can't leave? Narcissists are free to run roughshod for as long they have because they're comfortable in their positions of power. 'They love me; they won't leave me.' 'You'll never see the kids again.' 'I control the purse strings.' 'Do you think it's that easy to get another job?'


Don't succumb to the hopelessness. Escape the patterns and achieve freedom with
Break The Cycle: The Narcissistic Abuse Handbook
by Jake Avendaño!


This handbook is for anyone who needs to navigate a tricky relationship with an abusive narcissist. Whether you're struggling to leave, trying to assert your own needs and self-worth, or if you have to stay for the well-being of shared family members or children.

What are the traits of someone with a narcissistic personality disorder? How does this show in women and men? How does the behavior change when other people are involved? But most of all, how can you keep your head above water?

In this book, author Jake Avendaño dives deep into the intricacies of narcissistic behavior. He outlines the many types and offers concrete examples of how to recognize and even counter these behaviors in action. Is your parent arrogant and intimidating? Don't be afraid or ashamed to take up space. Is your boss manipulative and controlling? Figure out your limitations, and set firmer boundaries. Does every attempt to communicate with your partner descend into a fight? Stay calm. Wait until they are. Focus on the issues and the facts at hand.

Avendaño will walk you through every step of the Narcissistic Abuse Cycle in the hopes that you can find your place and learn how to break out of the shackles. Despite the depth, his analysis comes from a place of deep compassion and understanding. Many narcissistic behaviors can come from places of self-doubt, deep shame, and fear of rejection.

Jake Avendaño is a man who wears many hats. Though young, he is a senior design engineer, an entrepreneur, a life coach, and, most importantly, a devoted single father. He knows firsthand what it's like to balance leaving an abusive relationship and having to support a family while holding his own in court.

This book is dedicated to supporting and educating those who are still picking up the pieces or struggling to escape from narcissistic abuse.


Still not convinced? Here's more to discover between the pages of this life-changing handbook:


- Understanding the traits and characteristics of Narcissistic Personality Disorder
- How to recognize narcissism in romantic, platonic, family, and professional relationships
- Surviving single parenthood; navigating getting custody or co-parenting with narcissistic ex-partners
- How to heal and move on from narcissistic abuse


You deserve reciprocated love and a safer, happier future. Add a copy of Break The Cycle: The Narcissistic Abuse Handbook to your cart TODAY!